Vintage Harlequin Vegetable Bowl in Yellow with it's Original Price Tag!
|

Circa 1939-1959
Home » | See All Nappie Vegetable Bowls »
Circa 1939-1959: With Original Price Tag! The round vegetable nappy bowl was one of two serving bowls produced for Woolworth's Harlequin dinnerware line. A generous 8 3/4" wide, the bowl has a commanding presence. It's always a thrill to find vintage dishes with their original price tags, labels and boxes and this Harlequin yellow example boasts its original 30 cents foil sticker price tag. Obviously unused, this is a great novelty piece for the advanced collector. The bowl has no use or damage and measures 8 3/4" wide by 2 3/4" tall.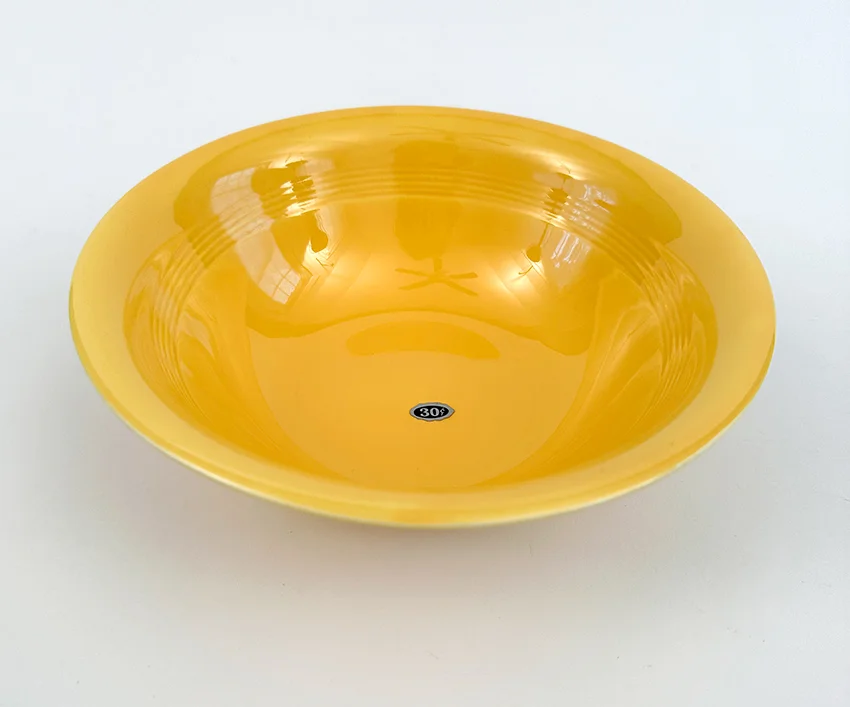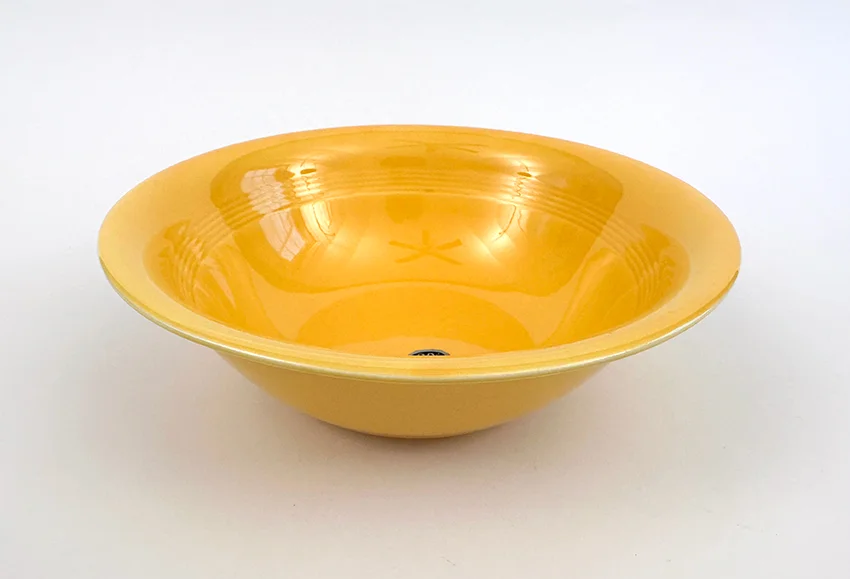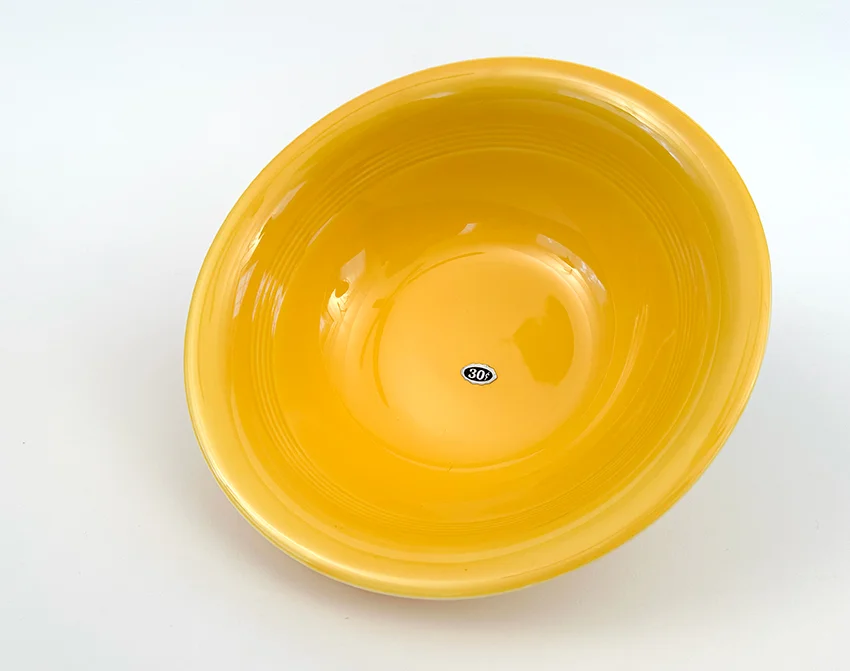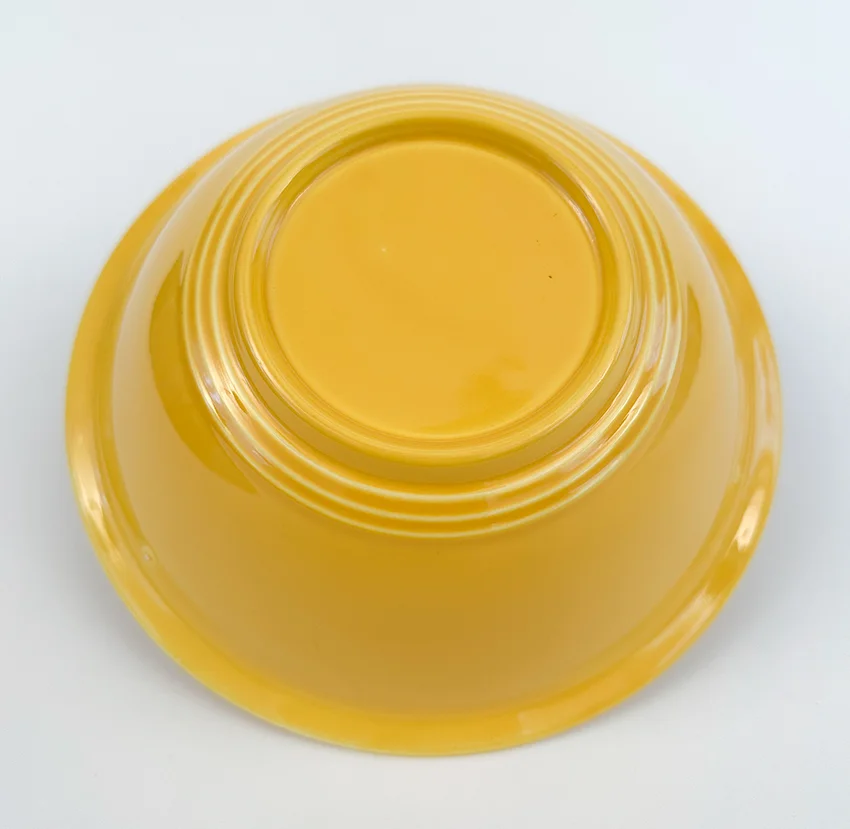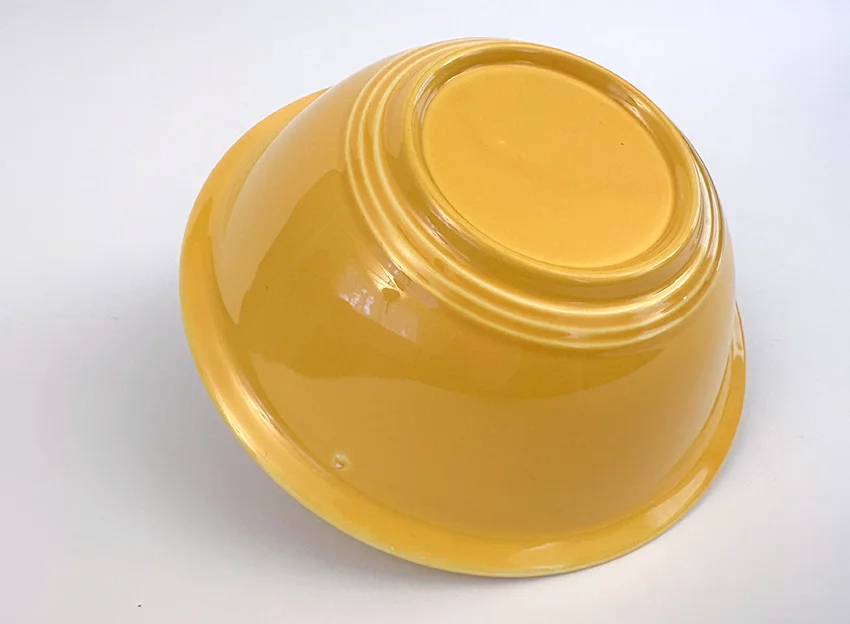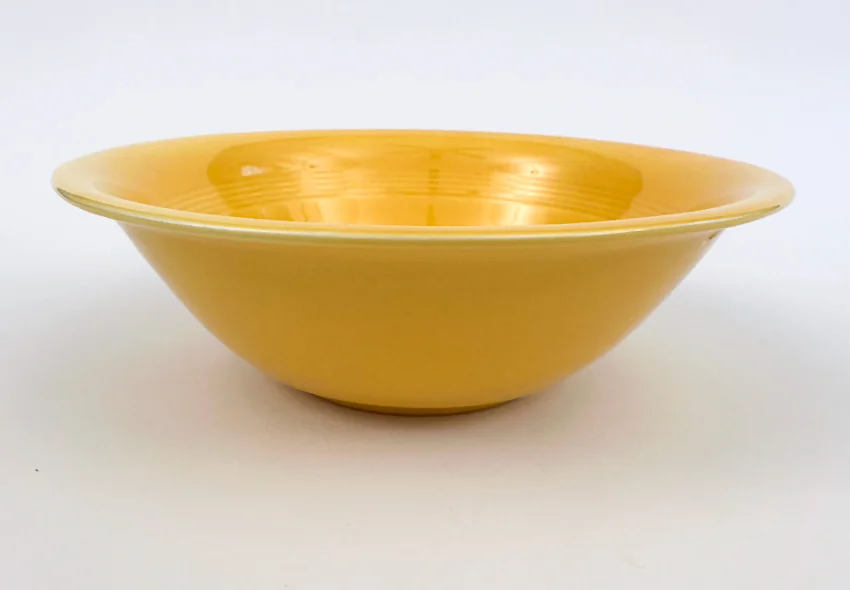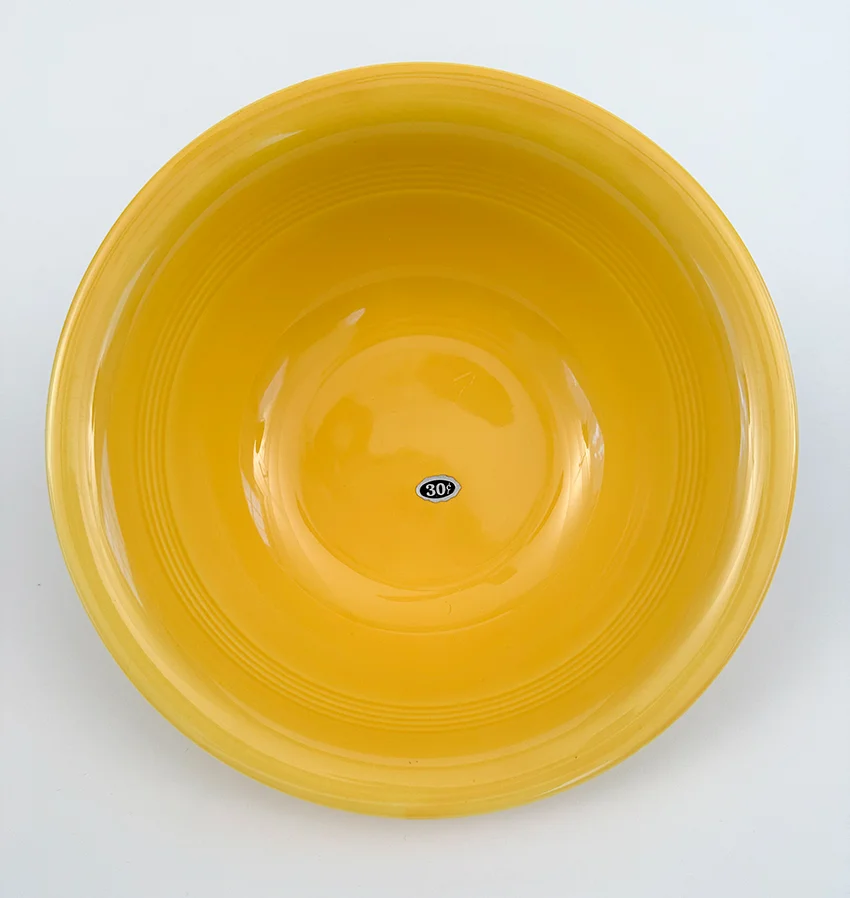 Vintage Harlequin Large Round Vegetable Bowl in Yellow (with Original Price Tag!)

For Sale: $125