Circa 1938: The vintage Fiesta covered onion soup bowl was discontinued very early on in production, just ever so shortly after the turquoise glaze was formulated, so finding the already hard to find covered onion soup bowl in the original turquoise glaze is next to impossible.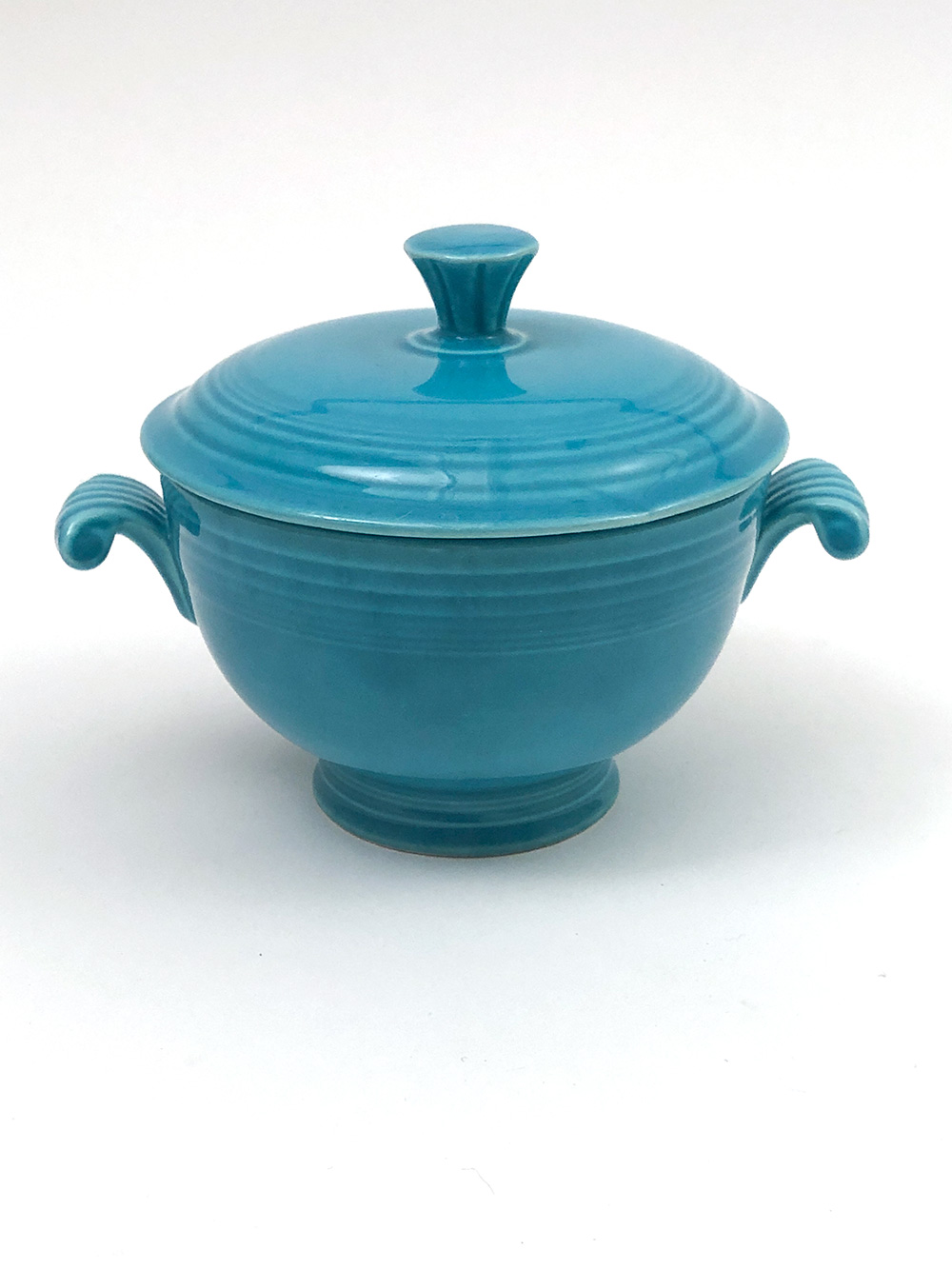 In Fiesta, Harlequin, Kitchen Kraft Dinnerwares: The Homer Laughlin China Collectors Association Guide (Schiffer Publishing, 2000), the editors argue that the date range for the introduction of HLCC's turquoise glaze into the Fiesta dinnerware line "can be narrowed only to 'sometime in June, July, or August 1937'" and that "price lists suggest that onion soups were discontinued in the fall of 1937."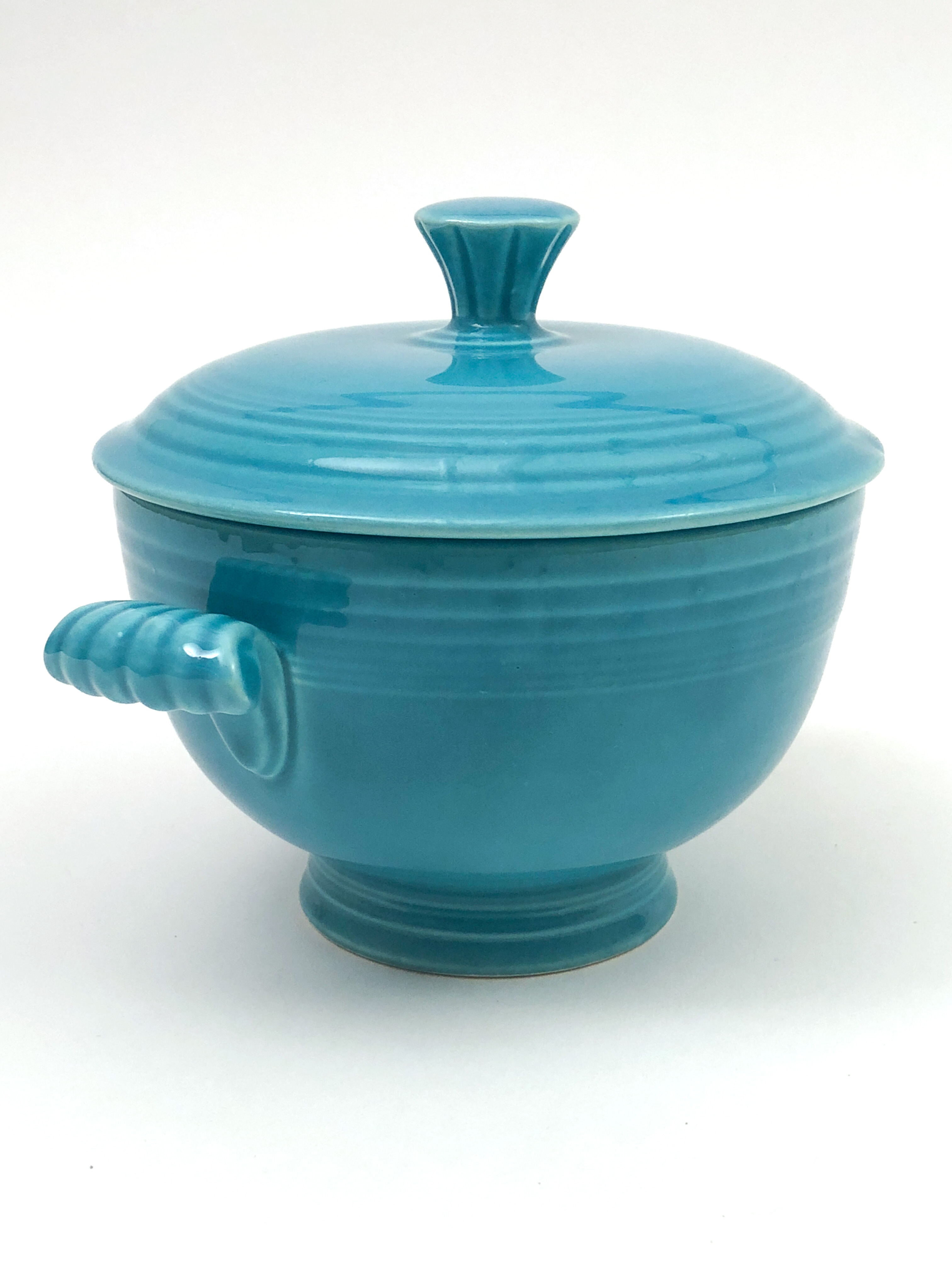 This leaves an extremely narrow time window for the publicly unappreciated covered onion soup bowl to be produced in turquoise and accounts for its rarity and the sacredness with which the turquoise covered onion soup is treated in today's collecting circles.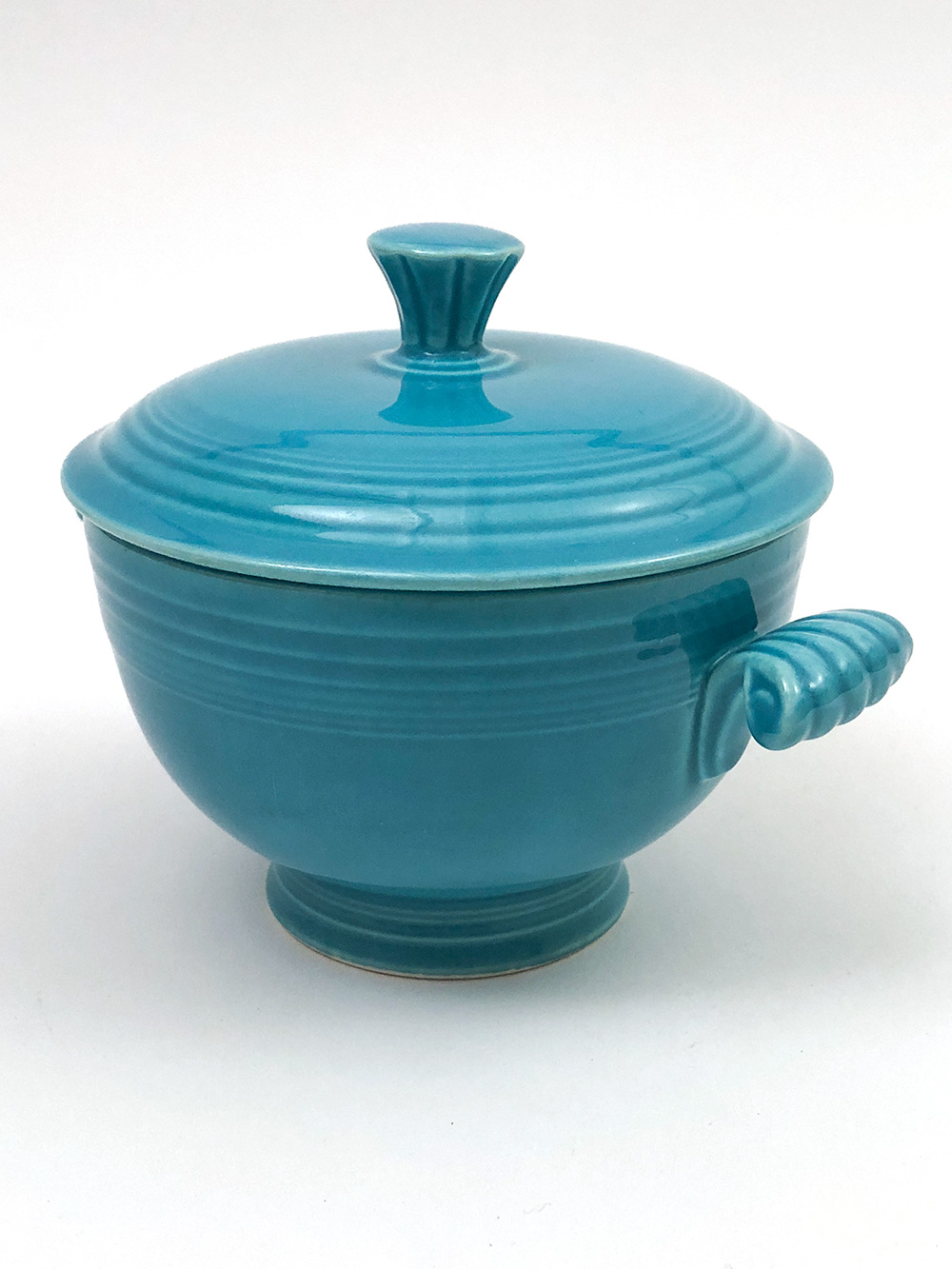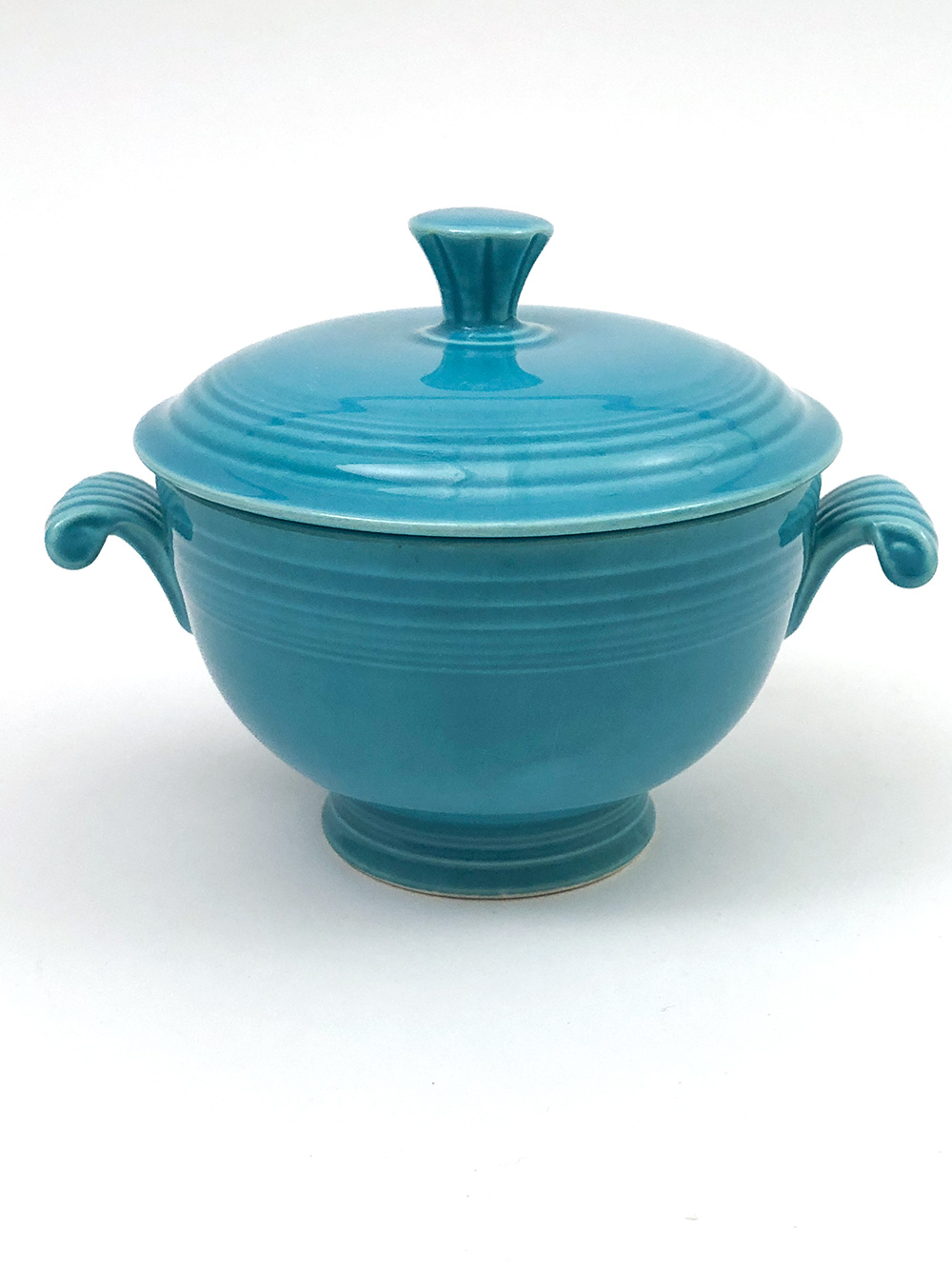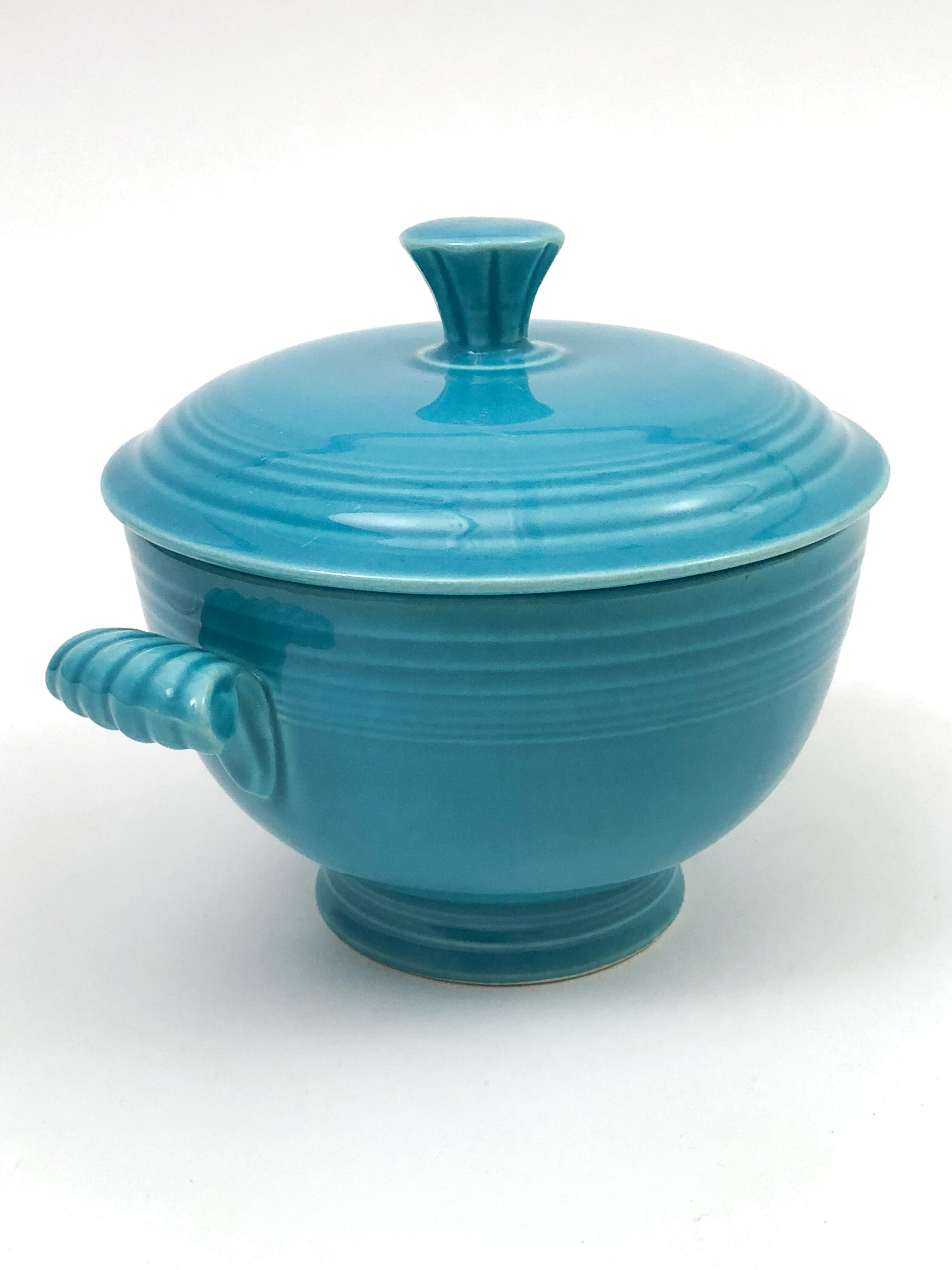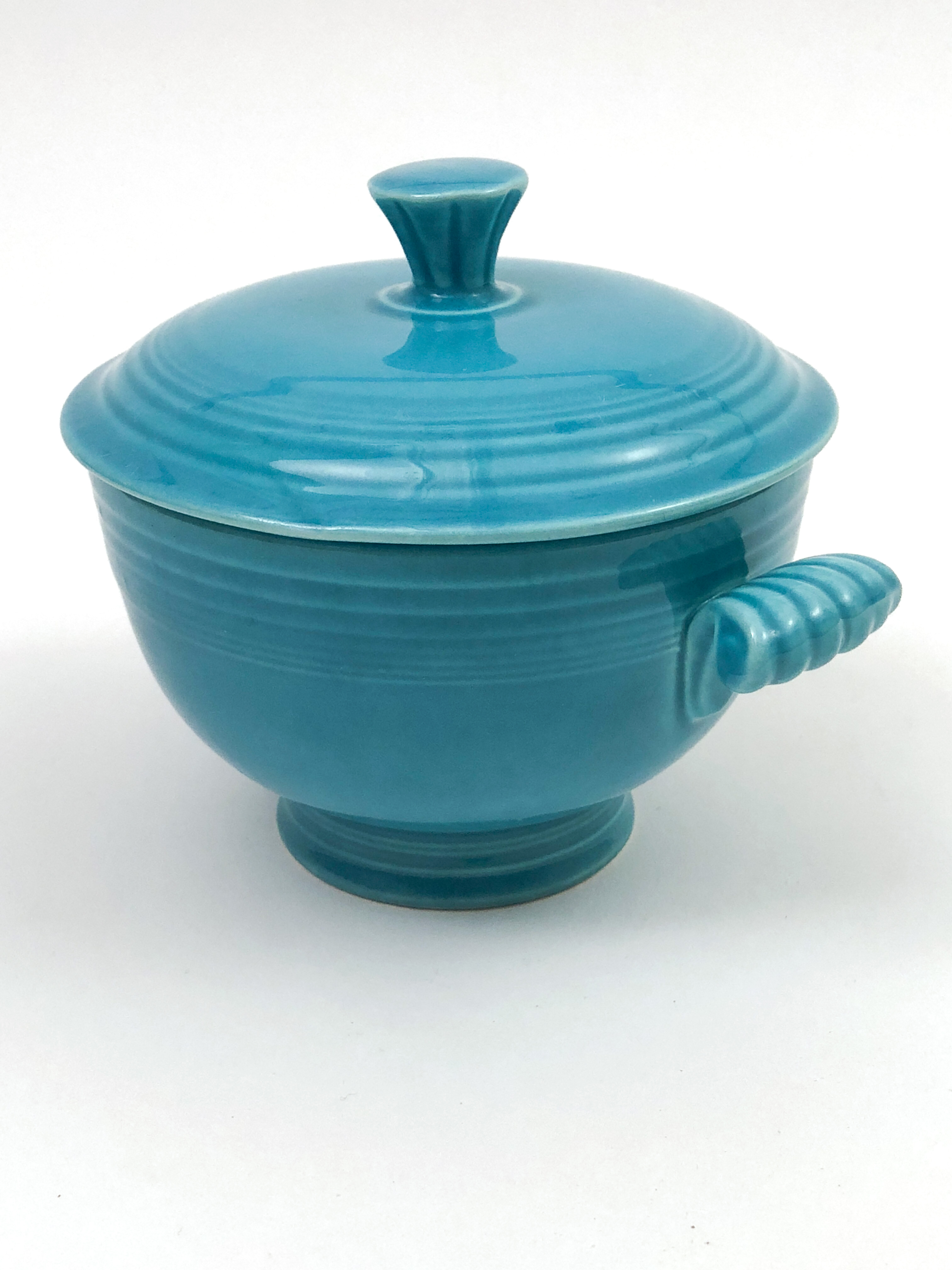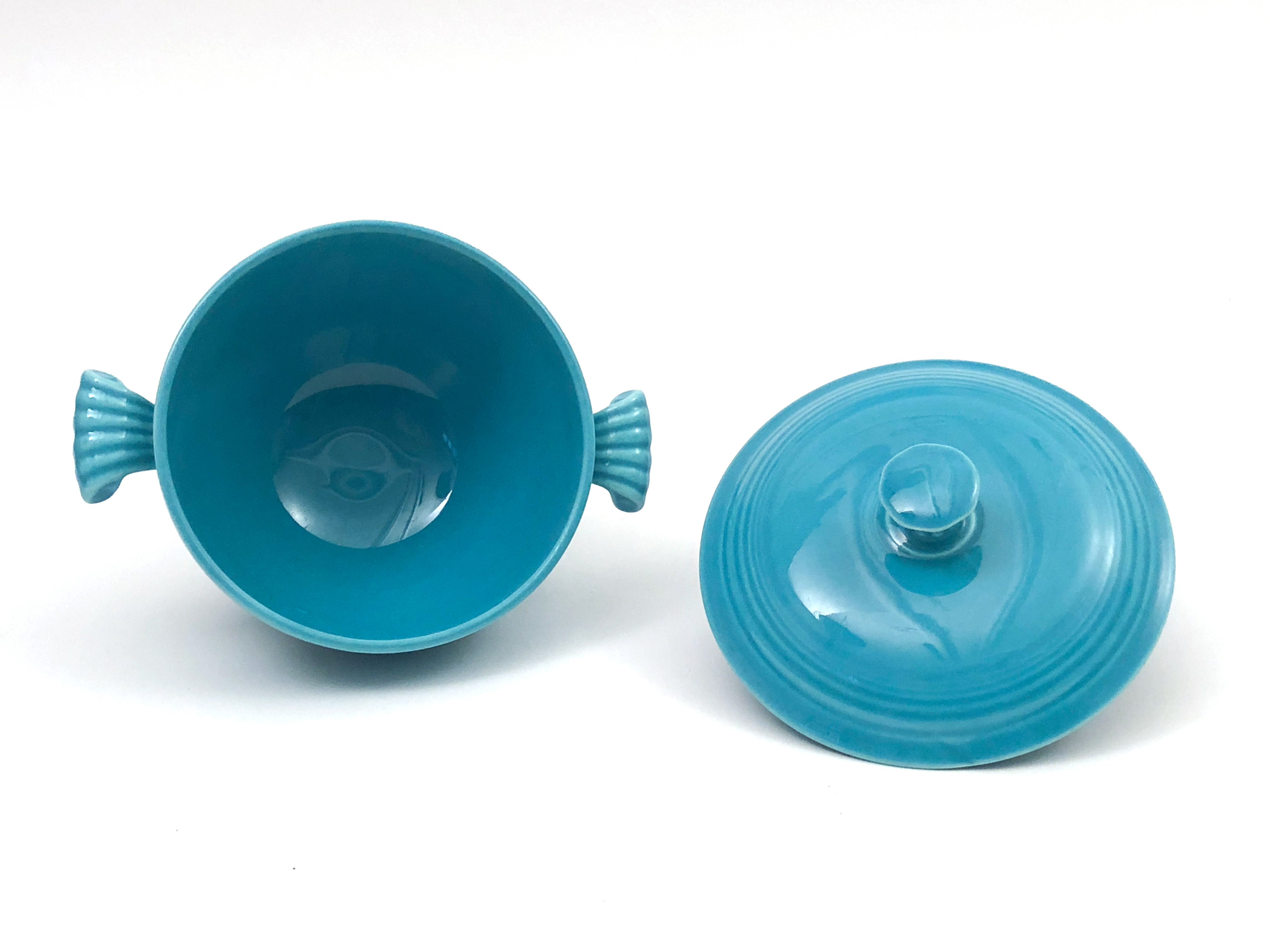 Here you see the one factory flaw, in the making, inside the bowl.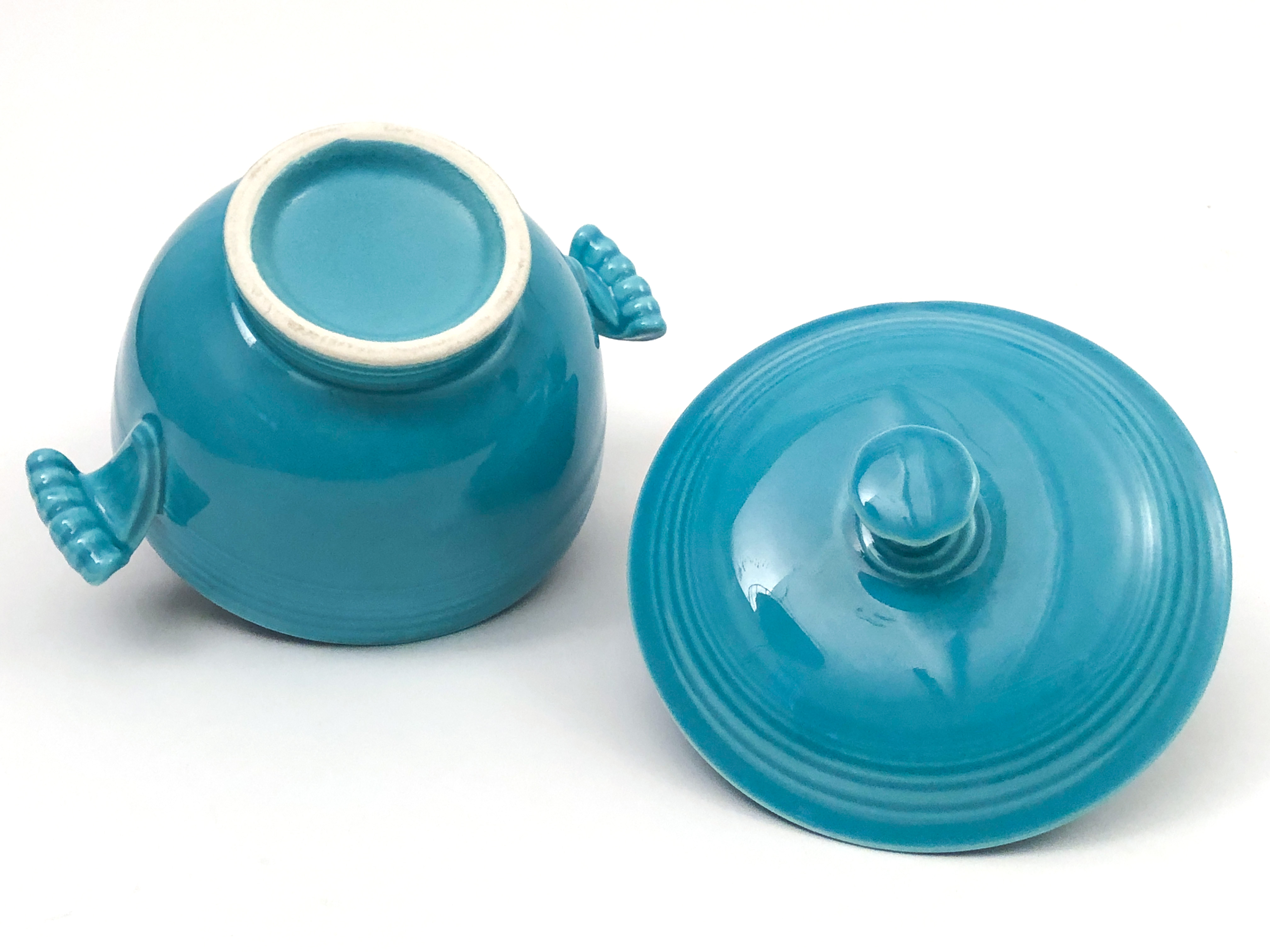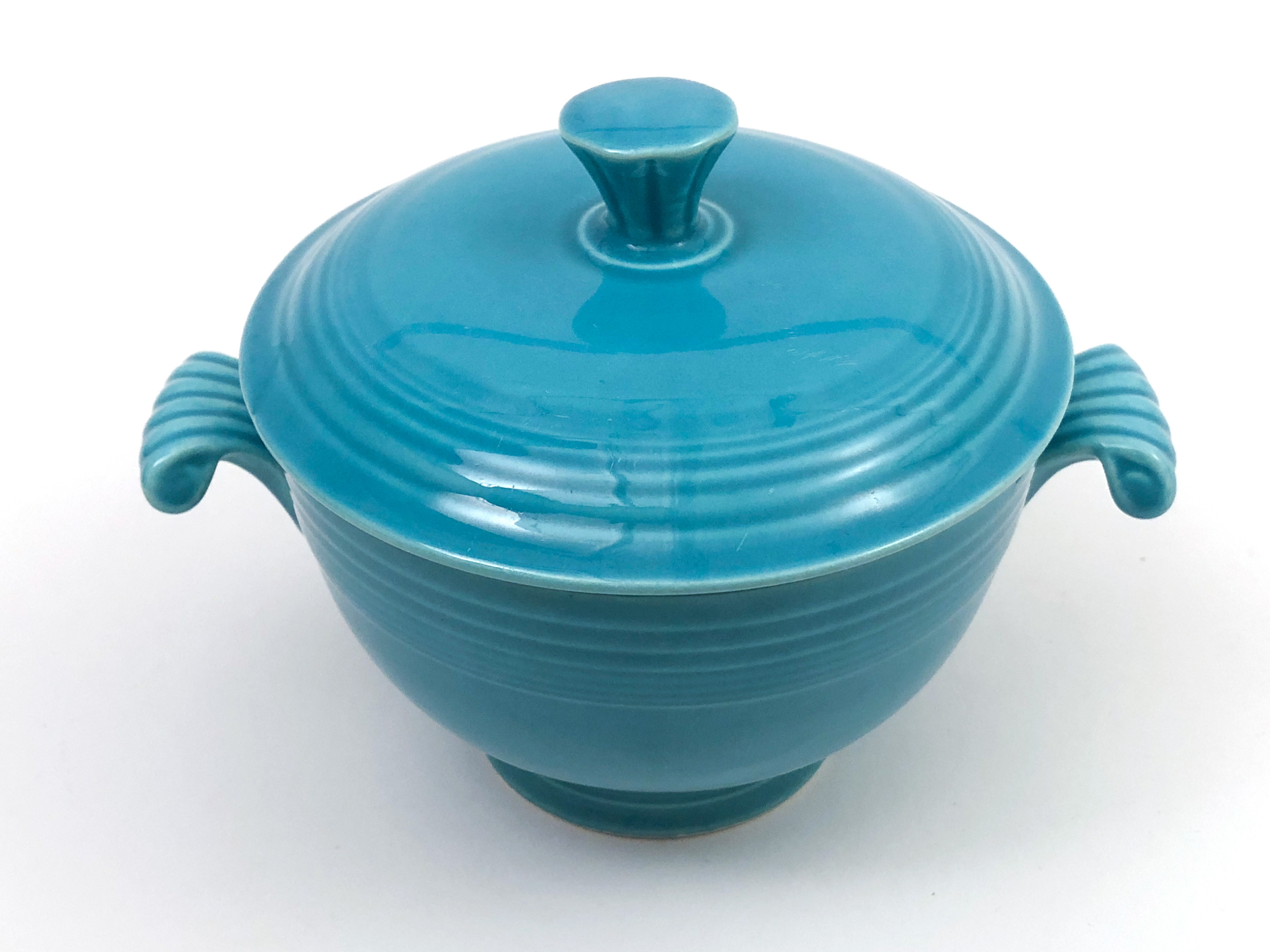 Please note a few light small short scratches on the top of the lid, inside the rings at about four o'clock. Very minor and takes just the right angle of light to see them. No other damage and no repairs to note.